Servicing Orillia, Barrie and the surrounding areas
"I know a great teacher when I observe one (35 yrs. In the education field) this guy is fantastic." - Wayne Wallace
Read Wayne's full testimonial by clicking on the testimonials link at the top of the page.

"Golf made simple for players of all skill levels"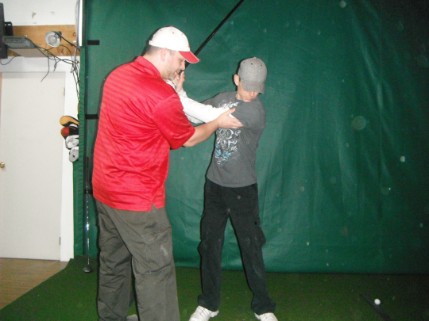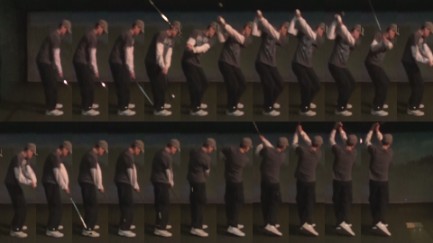 What to Expect When Having a Lesson With Brad Creber
Fundamentals are essential. I will demonstrate the importance of a good set-up. You will gain valuable information about your own set-up and the necessary steps for improvement.

I can video tape your lesson and compare the difference between your old and the new and improved set-up and swing. I will also demonstrate frame by frame the difference between your swing, and compare it to a pro. I will recommend drills to assist you in making good contact through the impact position.
One of the quickest ways to shave strokes off the score card is by improving your short game. I can teach you the proper technique to improve your chipping, pitching, putting, and sand play.

Knowledge is power and it's no different in the game of golf. I will assist you in having a better understanding of the mental game, fitness and stretching, course management, pre-shot routine and club fitting.


Tee 2 Green is a golf retail store in Orillia where I manage day to day operations and teach my students. We have 2 Full Swing Golf Simulators that are state of the art. You can play on any of our 74 golf courses or just practice on the range or the putting green. Here is a link to Tee 2 Green and a picture gallery of the 1st simulator getting built.
Another location where I teach is the Barrie Sports Dome indoor driving range. Here is a link to the dome web site and a sample picture of their target golf game.

About Me
I am passionate about the game of golf and love to teach. There is nothing like the look on a students face when he or she hits a perfectly struck golf shot. I will work hard to get your game into shape. I am very patient and easy going. Making the student feel comfortable with no pressure is my main goal. I want to make learning this very tough game as easy as possible.
Teaching Philosophy
I have studied the golf swing from a very early age. I believe a teacher must learn to adapt to each individual student. Not everyone can swing it like Tiger Woods, and therefore it's impossible to teach the same swing to every student. I believe everyone must have some basic fundamentals in their setup, but the actual swing must conform to that specific players abilities. With proper coaching and practice nothing is unattainable. I love a good challenge and I have had experience teaching many people with different ailments or disabilities. I believe I can teach anyone who wants to learn this game or improve on the game they already have.
Services Offered
Beginner, intermediate and advanced lessons for adults and juniors

Full Swing, short game and putting lessons

45 minute private lesson
45 minute semi-private lesson
Full Swing Golf indoor Simulator
Club Fitting
Golf Retail Sales from Tee 2 Green in Orillia for all your golf equipment needs
**For availability click contact me**

Locations For Lessons
Tee 2 Green Orillia (705) 327-2073 - Full Swing Golf Simulator
Barrie Sports Dome Barrie (705) 728-8030 - Indoor driving range
Have a range you like to go to? Ask me if we can go there and I can make arrangements.
History
I have been playing golf since 1989. As a junior golfer I was very competitive playing in many tournaments across the province of Ontario, and had many lessons myself. I was a very serious student of the game. I graduated from Georgian College in 2002 from the Professional Golf Management Program where I learned the mechanics and theory of the golf swing, as well as aspects of the business side of golf. I received my Canadian Golf Teachers Federation (CGTF) card in 2009.